29.04.2013
Towards a Roadmap for Biodiversity and Ecosystem research in Europe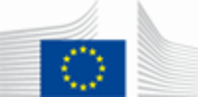 The "Towards a Roadmap for Biodiversity and Ecosystem research in Europe" Workshop is took place in Brussels on 19-20 March 2013. The overall objective of this workshop, organised in cooperation with the LifeWatch project, was to develop synergies between ESFRI research infrastructures (RI), existing research infrastructures implemented as Integrating Activities (IA), Integrated Projects (IP) and Joint Programming Initiatives (JPI) which are relevant to biodiversity and ecosystem research.
Among the hot topics discussed was the synergy between the biodiversity components of different initiatives, also in view of the supporting role of the European research infrastructures in this area. A strategy for the development of biodiversity research infrastructures in the next ten years in view of emerging scientific and technical challenges was also reviewed during the workshop.
For more information about the workshop and to view the presentation given please click here.

Print this article