12.06.2014
The Bouchout Declaration: A commitment to open science for better management of nature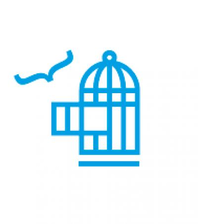 The
Bouchout Declaration
targets the need for data to be openly accessible, so that scientists can use the information for new types of research and to provide better advice. Currently, data may be prevented from becoming open or usable because of copyright оr concerns of institutions that hold the data, or because it is not in a form that can be easily managed by computers. The Declaration identifies mechanisms to structure open data so that they can be drawn together, queried and analysed on a much larger scale than was previously possible.
The Bouchout Declaration allows the community to demonstrate its support for data to be openly available. It extends previous efforts, like the
Berlin Declaration
, to the biodiversity sciences. The objective is to promote free and open access to data and information about biodiversity by people and computers. This will help to bring about an inclusive and shared knowledge management infrastructure that will inform our decisions so that we respond more effectively to the challenges of the present and future.
"Biodiversity research is painstakingly built up from the study of billions of specimens over hundreds of years from every region of the Earth. We are now in a position to share this hard-won knowledge freely with everyone who wishes to read, extend, interconnect, or apply it. We should do so as soon as humanly possible. If we do, we will not only make biodiversity research more accessible, discoverable, retrievable, and useful. We will make it more useful for the critical purpose of preserving biodiversity itself," comments Peter Suber from the
Harvard Open Access Project
on the significance of the declaration.
International initiatives like the Global Biodiversity Information Facility (GBIF) support science and society by gathering and helping scientists to analyse knowledge acquired by past generations and from streams new observations and technologies. The GBIF's Executive Secretary Donald Hobern commented: "This knowledge cannot be recreated and needs to be used and reinterpreted over time. We need to manage it as a precious resource of value to the whole human race. This is why Open Biodiversity Knowledge Management matters."
The Bouchout Declaration emerged from the
pro-iBiosphere project
(a Coordination and Support Action funded through the European Union's Seventh Framework Programme (FP7/2007-2013) under Grant Agreement №312848 ) as a reaction to the need of better access to biodiversity information. The inaugural ceremony of the Bouchout Declaration (including official launch of the website) will take place on the 12th of June 2014 during the final event of the project.
"Museum collections around the world hold invaluable biodiversity information that are often hidden in dark rooms. Digitalizing and providing free and open access to these resources through an Open Biodiversity Knowledge Management System in Europe is crucial for the advancement of biodiversity research and better management of nature for a sustainable future. We are happy to be one of the first institutions which endorsed the Declaration" concluded Prof. Johannes Vogel, Director General of the Museum für Naturkunde, Berlin.
Universities, research institutions, funding agencies, foundations, publishers, libraries, museums, archives, learned societies, professional associations and individuals who share the vision of the Bouchout Declaration are invited to join the signatories. If you wish to join the list of signatories or would like to receive additional information please email
[email protected]
.
Among the
initial signatories
are some of the world's leading natural history museums, botanical gardens, and scientific networks.


Print this article