26.06.2014
Successful outputs of the pro-iBiosphere Final Conference held in Meise
The pro-iBiosphere Final Conference successfully took place in Meise on June 12, 2014 at the Bouchout Castle in the Botanic Garden Meise in the North of Brussels. More than 75 participants from the biodiversity and/or e-Infrastructures community joined the active discussions while (i) reviewing project results and the key areas of improvement in the design and implementation of an OBKMS and (ii) providing recommendations on future research needs for the preparation of the next WP 2016-2017 of EU Horizon 2020 Framework Programme for Research and Innovation.
On this occasion, one of the major highlight of the conference has been the official launch ceremony of the Bouchout Declaration on Open Biodiversity Knowledge Management System (OBKMS) in which key biodiversity institutions officially signed it together and the release of the Bouchout Declaration website. Following the event, a total of 66 organizations and 116 individuals endorsed the Declaration. The Declaration has been translated into 8 languages available online on the dedicated website.
The Final Conference has been the last meeting organised among a series of activities, so-called pro-iBiosphere Final event, including (i) MS24 - Model Evaluation Workshop held on June 9-10, (ii) Training on Wikimedia, (iii) Biodiversity Catalogue (BioVeL) Workshop, (iv) Demonstrations on project pilots, (v) Demonstrations on outcomes of pro-iBiosphere Data Enrichment Hackathon and a Poster session organised during coffee breaks on June 11.
The proceedings of the Final Conference (updated agenda with presentations, final attendee list and pictures) with conclusions of each session are available on the wiki page.
An event report has also been produced and is available here detailing the Final Conference objectives, programme, promotion, audience and outputs.
For any additional information, please contact us at [email protected].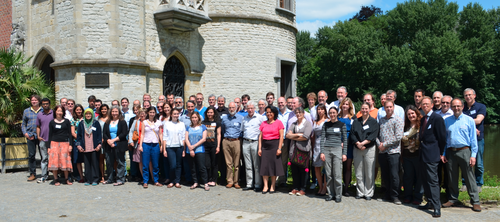 Print this article